2017/08/31

Citizen Celebrates 25th Anniversary as the Official Timekeeper of the U.S. Open and Announces Partnership with Tennis Icon, Billie Jean King
Citizen Watch is proud to have held the position as an official timekeeper and sponsor of the US Open for the past twenty- five years with digital match clocks on all the playing courts. In addition, Citizen has clocks throughout the grounds of the US Open and on the façade of Arthur Ashe Stadium.
Citizen's partnership with Billie Jean King comes as a natural extension of its longstanding relationship with the US Open. Billie Jean King, former No.1 professional tennis player is well known for her advocacies for gender equality and social justice. Citizen commemorates the partnership with Billie Jean King and unveils a commemorative edition watch with proceeds going to the Billie Jean King Leadership Initiative. Billie Jean King defeated former leading men's tennis player in the renowned "Battle of the Sexes" tennis match. A film depicting this match is scheduled for release in theaters September 22, 2017. Citizen is the exclusive watch sponsor for the upcoming movie starring Emma Stone as Billie Jean King. Citizen will create promotional activations around the film on the grounds of the US Open and on social media.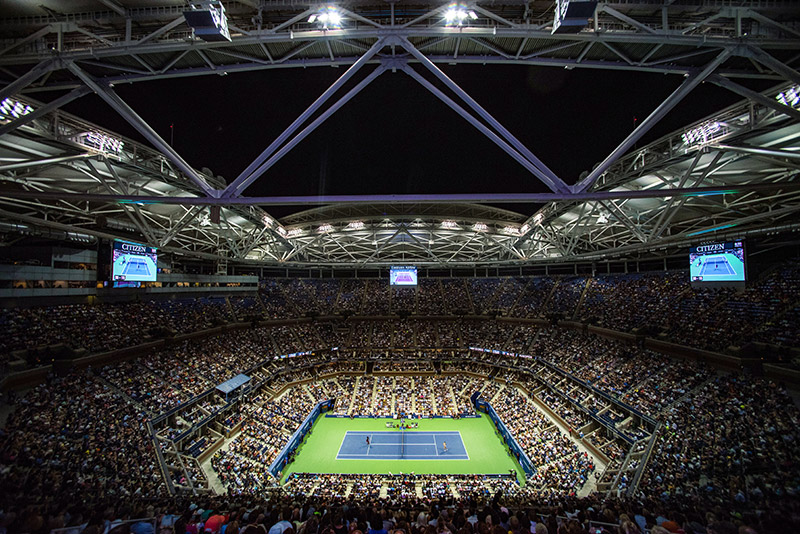 The players in the U.S. Open and Citizen share a common value of always striving for improvement which is expressed in the Citizen's brand statement "Better Starts Now." Citizen supports the players of this year's US Open with the mindset of "Better Starts Now.
About Citizen Watch
CITIZEN WATCH is an authentic manufacture d'horlogerie with a comprehensive manufacturing process that extends from creating a watch' s individual components to its final assembly. The company operates in more than 100 countries around the world. Since its founding in 1918, CITIZEN have held the belief of "Better Starts Now" — that is, no matter who you are and what you do, it is always possible to make something better, and now is the time to start doing it. Sharing this belief, we have made watches, invented and improved technologies and explored the future of watches such as our proprietary light-powered Eco-Drive technology, which originally debuted 40 years ago, and state-of-the-art satellite-synchronised timekeeping.