2013/12/05

CITIZEN skate ahead with five ISU official sponsorship competitions
CITIZEN remain the proud sponsors of the five applauded ISU (International Skating Union) official figure skating games held this winter, kicking off with the ISU Grand Prix of Figure Skating Final which includes the ISU World Figure Skating Championships. Beginning December 5th to the 8th at Fukuoka, Japan, the Grand Prix will host winners from the preliminary rounds held in the US, Canada, China, France, Russia and Japan. This year's finals are especially auspicious as these competitions take place ahead of the much anticipated 2014 Winter Olympics.
As official sponsor for this year's finals, CITIZEN remain the longest running sponsor for the ISU, having continuously supported the international competition since 1982. For CITIZEN, figure skating represents similar ideals in their product development philosophy of "The Fusion of Technology and Beauty", where skilful movement, well-timed coordination and passionate elegance are key virtues.
Crafting world-winning timepieces for more than 80 years, the brand continues to hone its skills and deliver virtuoso performances with breakthrough designs and technologies. Two such remarkable innovations are the Eco-Drive technology that powers watches using any light source, and Eco-Drive Satellite Wave which receives time signals from orbital satellites anywhere in the world. CITIZEN believe their unprecedented experience and discipline in watchmaking make them a perfect fit for the sport of international figure skating.
ISU Grand Prix of Figure Skating Final 2013-2014
Date : 5th - 8th December 2013
City : Fukuoka, Japan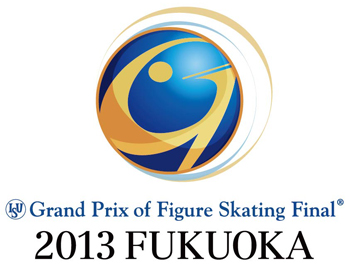 ISU European Figure Skating Championships 2014
Date : 13th - 19th January 2014
City : Budapest, Hungary

ISU Four Continents Figure Skating Championships 2014
Date : 20th - 26th January 2014
City : Taipei, Taiwan

ISU World Junior Figure Skating Championships 2014
Date : 10th - 16th March 2014
City : Sofia, Bulgaria

ISU World Figure Skating Championships 2014
Date : 24th - 30th March 2014
City : Saitama, Japan