2016/02/05

CITIZEN returns to exhibit at the MILAN DESIGN WEEK 2016
CITIZEN proudly announces its participation in the Milano Salone (Milan Design Week) 2016, one of the world's largest design festivals. This global design gathering offers an exciting opportunity for people to become aware of the CITIZEN brand promise — which is, not just about making better watches, but opening new doors for the watch industry.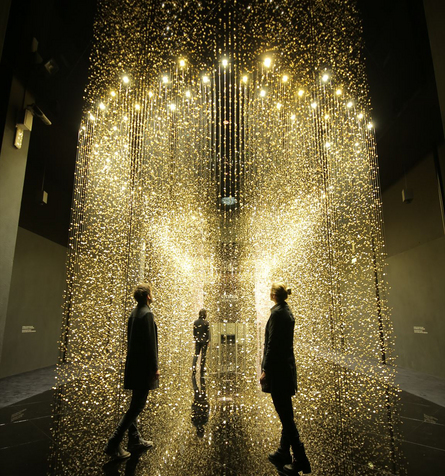 Since the company's founding in 1918, CITIZEN has focused on pushing the boundaries of watchmaking so that more "citizens" of the world can own better watches. One pivotal technological breakthrough in 1976— based on this culture of innovation—was the development of the world's first light-powered analog watch. Later known as Eco-Drive, this proprietary CITIZEN technology allows a watch to keep telling the correct time by using virtually any light source to generate its own power. In other words, Eco-Drive completely eliminates the need to replace batteries--democratizing the joy of wearing and using CITIZEN watches, which represent the essential nature of our corporate spirit. Watches using this technology are now available in more than 100 countries around the world. Under the brand statement "Better Starts Now," and as a pioneer of light-powered technology CITIZEN continues to advance the field of environmentally friendly watches. The process of overcoming technological hurdles to this goal never stops.
In 2014 CITIZEN exhibited for the first time at Milan Design Week. The exhibit explored the relationship between "light" and "time" through the evolution of Eco-Drive technology. That installation was a collaboration between CITZEN's in-house design team and Mr. Tsuyoshi Tane, a member of the internationally acclaimed Paris architectural design firm, DGT. The exhibit garnered two category awards for the brand at Milano as well as Gold at the London International Awards (LIA) 2015. In 2014 the installation was also on exhibition at the Spiral Building in Aoyama, Tokyo. That event attracted more than 70,000 visitors who were surprised to see the brand technology exhibited in such an artistic way.
This year, CITIZEN will return to Milano with a new installation in a different location that will allow even more people to experience for themselves the relationship between light and time and to see some of the watches that utilize Eco-Drive technology.

About CITIZEN WATCH
CITIZEN WATCH is a true manufacture d'horlogerie with a comprehensive manufacturing process that extends from creating a watch's individual components to its final assembly. The company operates in more than 100 countries around the world. Since its founding in 1918, CITIZEN have held the belief of "Better Starts Now" — that is, no matter who you are and what you do, it is always possible to make something better, and now is the time to start doing it. Sharing this belief, we have made watches, invented and improved technologies and explored the future of watches such as our propriety light-powered technology Eco-Drive and state-of-the-art satellite-synchronised timekeeping.