2014/03/27

BASELWORLD 2014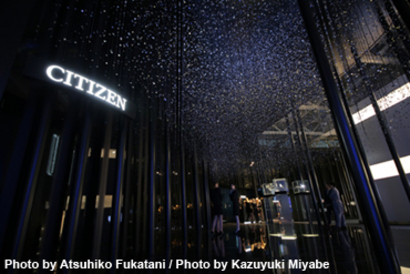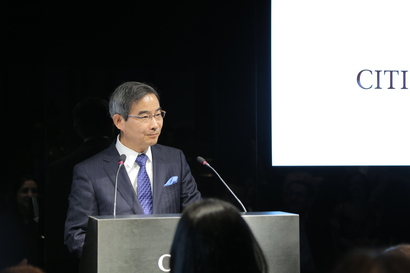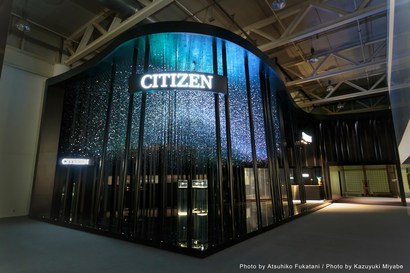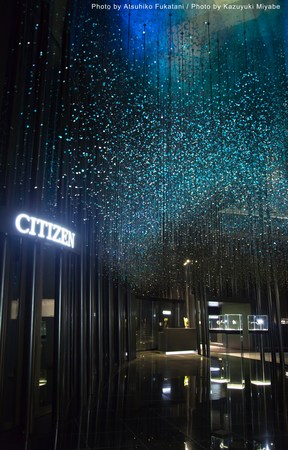 At BASELWORLD 2014 — to be held in Switzerland from March 27 to April 3 — CITIZEN will unveil the latest Eco-Drive products, which reflect our brand statement "BETTER STARTS NOW." BASELWORLD is the world's largest watch and jewelry exhibition. This year will mark CITIZEN's 29th appearance since first exhibiting in 1986, and we will welcome visitors with a newly designed booth installation.
We will also be announcing a new Eco-Drive flagship model, "Eco-Drive SATELLITE WAVE F100" at BASELWORLD 2014. Adhering to its underlying concept of "sense of speed," this watch achieves the qualities of "faster," "thinner" and "more beautiful." Along with this model, CITIZEN plans to expand our Eco-Drive satellite-synchronized lineup with other new watches in 2014.
Mr. Tsuyoshi Tane of DGT (a multi-national architectural firm based in Paris) designed the installation at our booth. Building on the theme from last year, his creation represents the relationship between light and time with a totally new vision. His concept celebrates our innovative Eco-Drive technology, which enables watches to continue telling the time whenever and wherever you wear them, as long as they have light. The new installation further symbolizes our commitment to continually push current technologies into the future through innovation.
CITIZEN continues on our path as a brand driven to shape the future of watchmaking. Look to CITIZEN for the next elegant and exciting things to come.
-------------------------------------------------
BASELWORLD
As the world's largest watch and jewelry international exhibition, BASELWORLD is held every spring in Basel City, Switzerland. The history of the exhibition dates back to 1917 with the opening of the "Swiss Industries Fair Basel," and this year marks its 42nd opening. In addition to brands from Switzerland, world-renowned brands from Europe, Japan, Asia and the U.S. come together in Basel City to unveil their collections to the world. Each year, some 100,000 visitors gather here from all over the world to keep abreast of trends of watches and jewelry.