2015/12/04

CITIZEN wins "Gold" at the London International Awards(LIA) 2015
CITIZEN proudly announces that the company has been awarded a gold statue for its installation "Light is Time." The winning entry in the Design category is the result of a collaboration between the CITIZEN design team and Tsuyoshi Tane(DGT), a renowned Paris-based architect. It was exhibited at the MILAN DESIGN WEEK, the world's largest and most influential design event, held April 2014 in Milan, Italy.
The concept that "time" would have never existed without light inspired a magnificent space in which 80,000 main plates — the foundation supporting all other components of a watch — were suspended. Light reflecting off the main plates combined with inspirational sound effects provided MILAN DESIGN WEEK visitors with a magical environment. They had an opportunity to experience the CITIZEN brand spirit, which relentlessly forges the future through the exploration of the relationship between light and time.
Displays inside the exhibit ranged from the pocket watch where CITIZEN got its start to the latest satellite-synchronised timepiece. The sophisticated components that make up CITIZEN watches were also on display.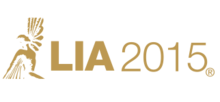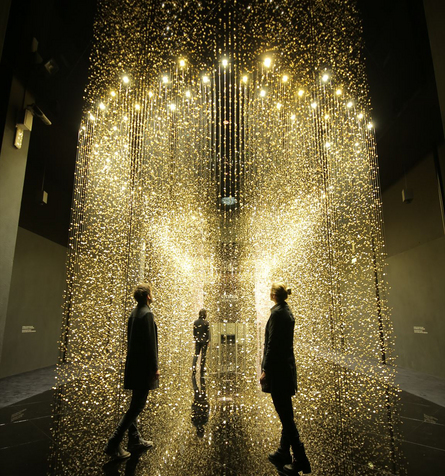 LIA 2015 Gold Winner
Title: LIGHT is TIME
Category:Design
(Installations / Displays-Temporary)
Agency: ADK, Tokyo
About the London International Awards (LIA)
The London International Awards (LIA) is an award annually honouring legends, pioneers, and embodiments of excellence in advertising, digital, production, design, music & sound and technology. It was the first truly international award of its kind to acknowledge all media from all over the world to be judged by a diverse global jury. From 2012, LIA has abolished the award ceremony and hosted a educational creative initiative called Creative LIAisions program instead.
About the CITIZEN WATCH
The CITIZEN WATCH is a true manufacture d'horlogerie with a comprehensive manufacturing process that extends from creating a watch's individual components to its final assembly. The company operates in more than 100 countries around the world. Since its founding in 1918, CITIZEN have held the belief of "Better Starts Now" — that is, no matter who you are and what you do, it is always possible to make something better, and now is the time to start doing it. Sharing this belief, we have made watches, invented and improved technologies and explored the future of watches such as our propriety light-powered technology "Eco-Drive" and state-of-the-art satellite-synchronised timekeeping.
CITIZEN WATCH continue to explore the future of watches.